Pallet Wrappers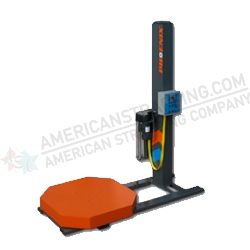 Automatic Stretch Wrappers
American Strapping specializes in High and Low profile Pallet Wrappers. Call us today to see how we can save you money on time and labor. Contact us for more information.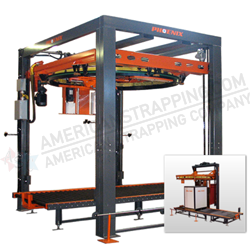 Automated Wrapping Systems
American Strapping, partnering with other Stretch Film Manufacturers, has created an extensive market in Industrial Packaging. We specialize in stretch wrappers. We offer Semi-Automatic and Fully Automatic Systems. We also customize conveyor systems. Contact us for more information.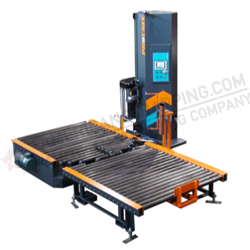 Automated Turntable
Fork Lift Loaded Turntable automatic stretch wrappers meets most stretch wrapping applications. Can be customized to meet exact requirements. Contact us for more information.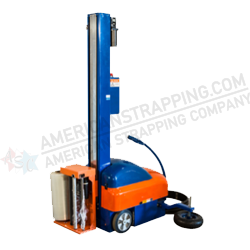 Intelli-Wrap Portable Wrapper
This solutech Portable Pallet Wrapper offers flexibility - no fix real estate required. Portability, since it is battery operated, can wrap oversized loads and much more.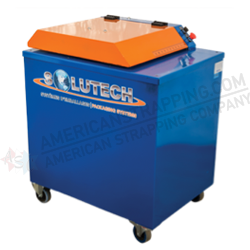 Envro-Plus Void Fill System
Gone are the days of purchasing cushioning material. The Enviro-Plus system recycles your used corrugated material into perfect package protection. Call for pricing.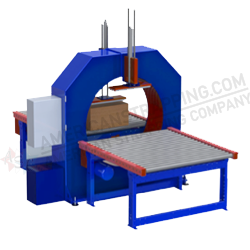 SRWA Series Automatic
Horizontal Stretch Wrapper
This model allows to wrap products horizontally such as moldings, carpets, furnitures, and more! Call for more information.